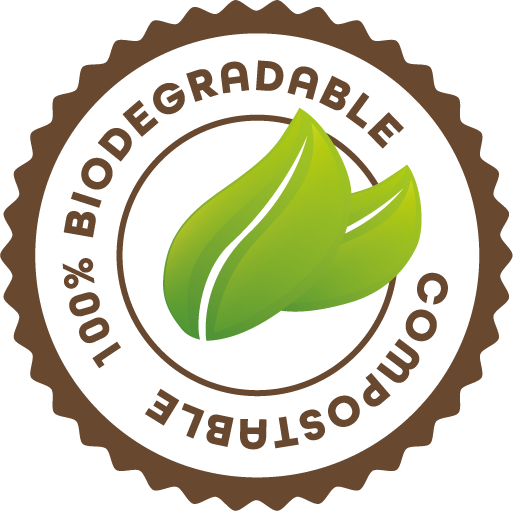 The bags are fully compostable after use. All materials for delivery (box, adhesive, etc.) can be recycled.
Small pieces of savoury almonds in each meal will heighten your senses due to their crunchy texture and contribute to your satiety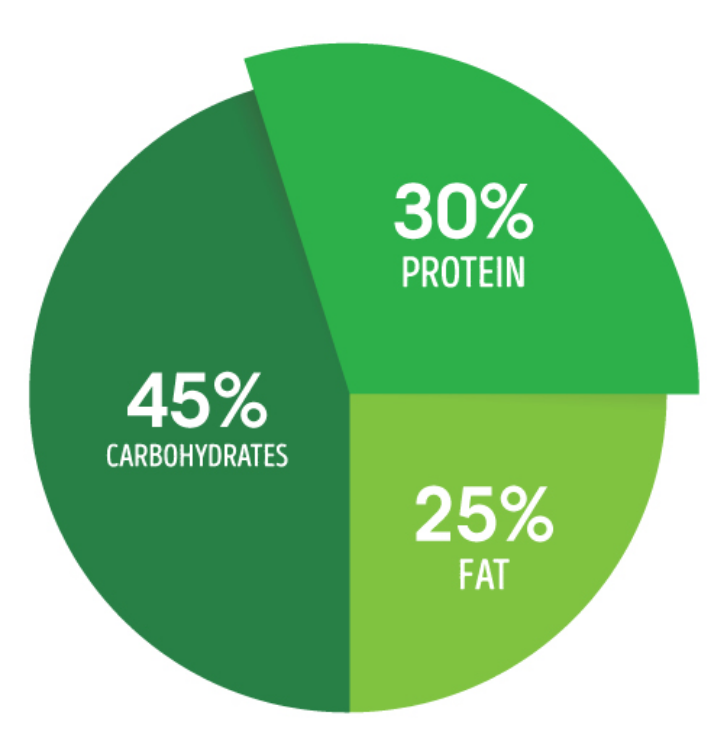 Our drinkable healthy meal has been carefully designed for balanced and optimal nutrition to support you for 4+ hours.
With whole grains, proteins, nuts and vegetables
Our meals are made with real whole foods. These natural ingredients are simply dehydrated to give you one of the healthiest meal to drink.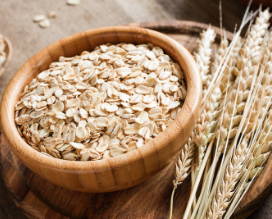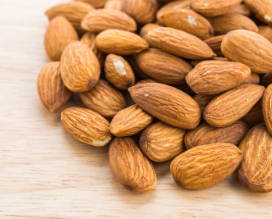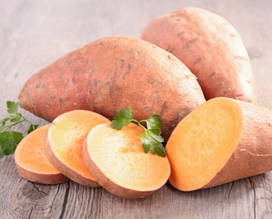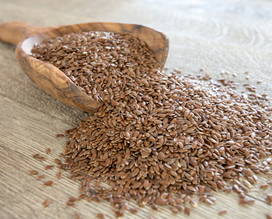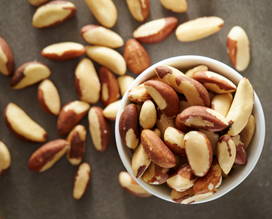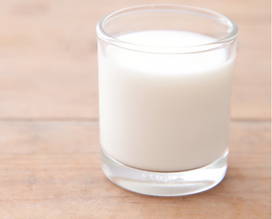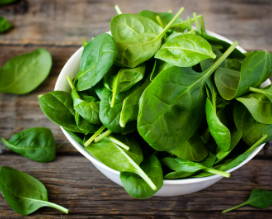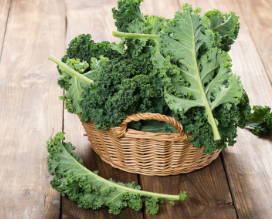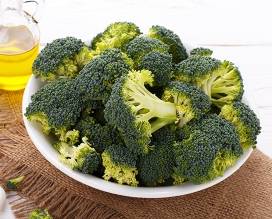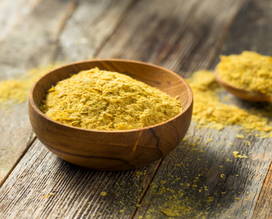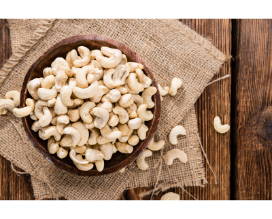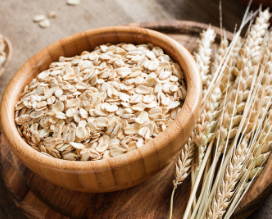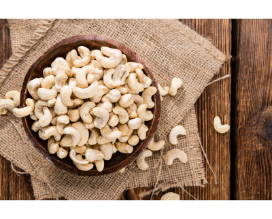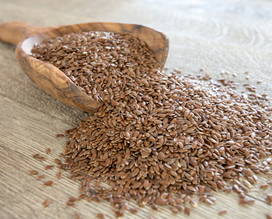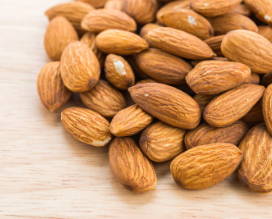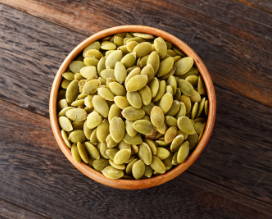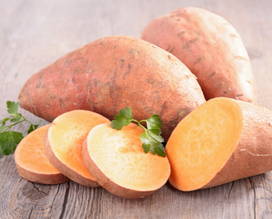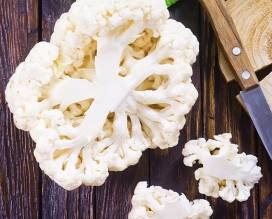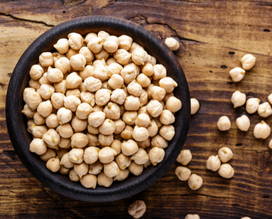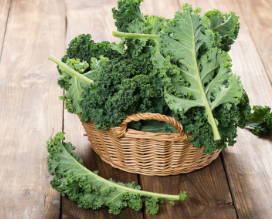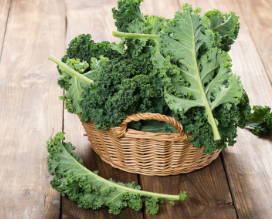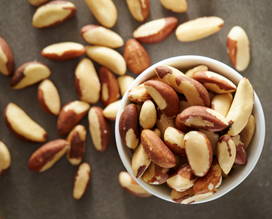 Ingredients : Whole grain oat flour • Blanched almonds flour • Pea protein powder • Pumpkin seeds protein • Mix of powdered organic dehydrated vegetables (sweet potato, cauliflower, spinach, broccoli, kale) • Cashew nuts powder • Guar gum • Nutritional yeast • Ground flax seeds • Cacao • Brazil nuts powder • Salt • Stevia • Natural Flavors
Vitamins & Minerals : Vitamin A Palmitate • Vitamin D3 • Riboflavine (B2) • Niacin (B3) • B12, Calcium Carbonate
Attention customers with food allergies. Please be aware that our ingredients may contain or come into contact with dairy, wheat, soybeans, tree nuts, and peanuts.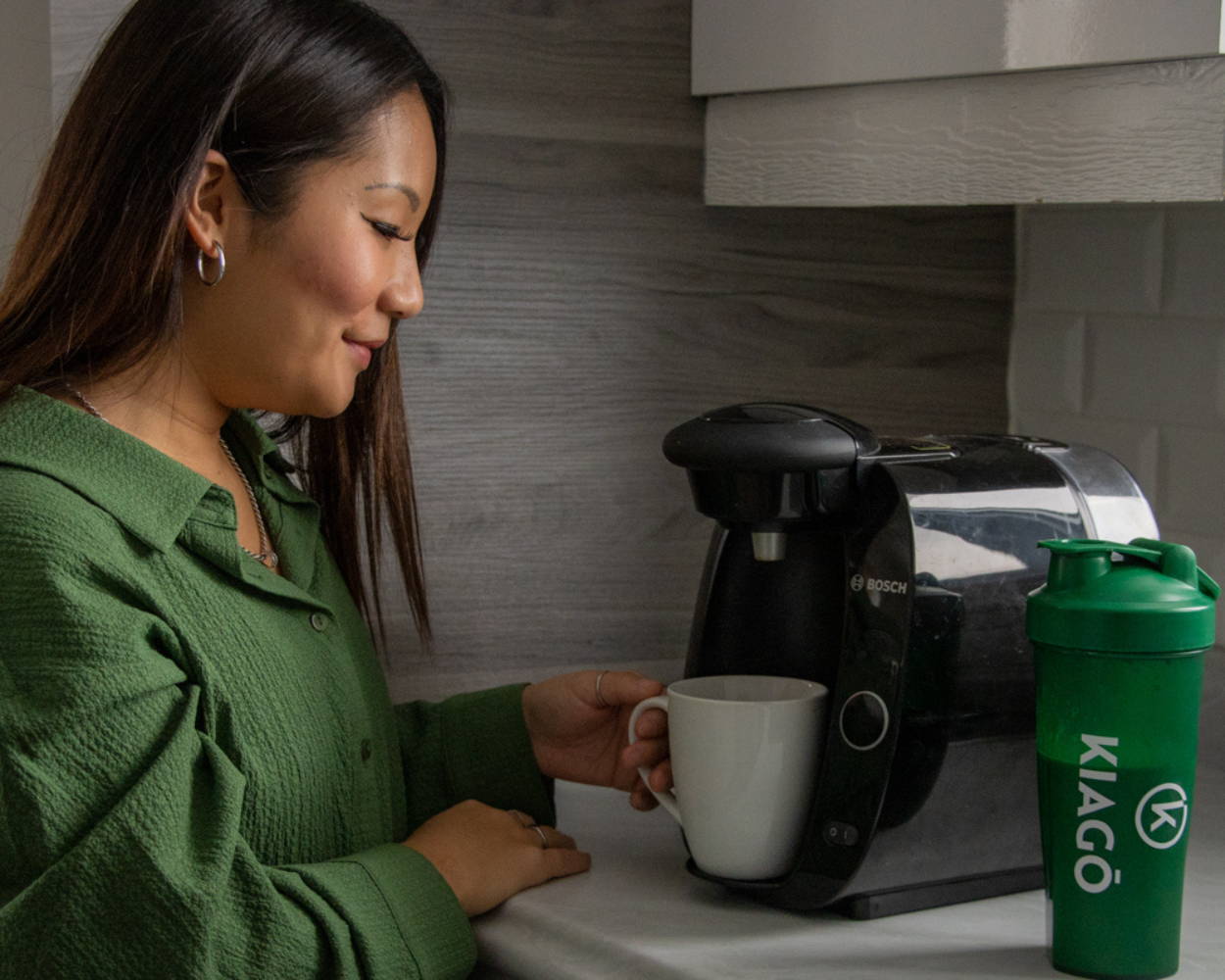 ''6:00 am I take my coffee, 7:30 am I take my KIAGO and I swear to you that I am not hungry before 12:00!''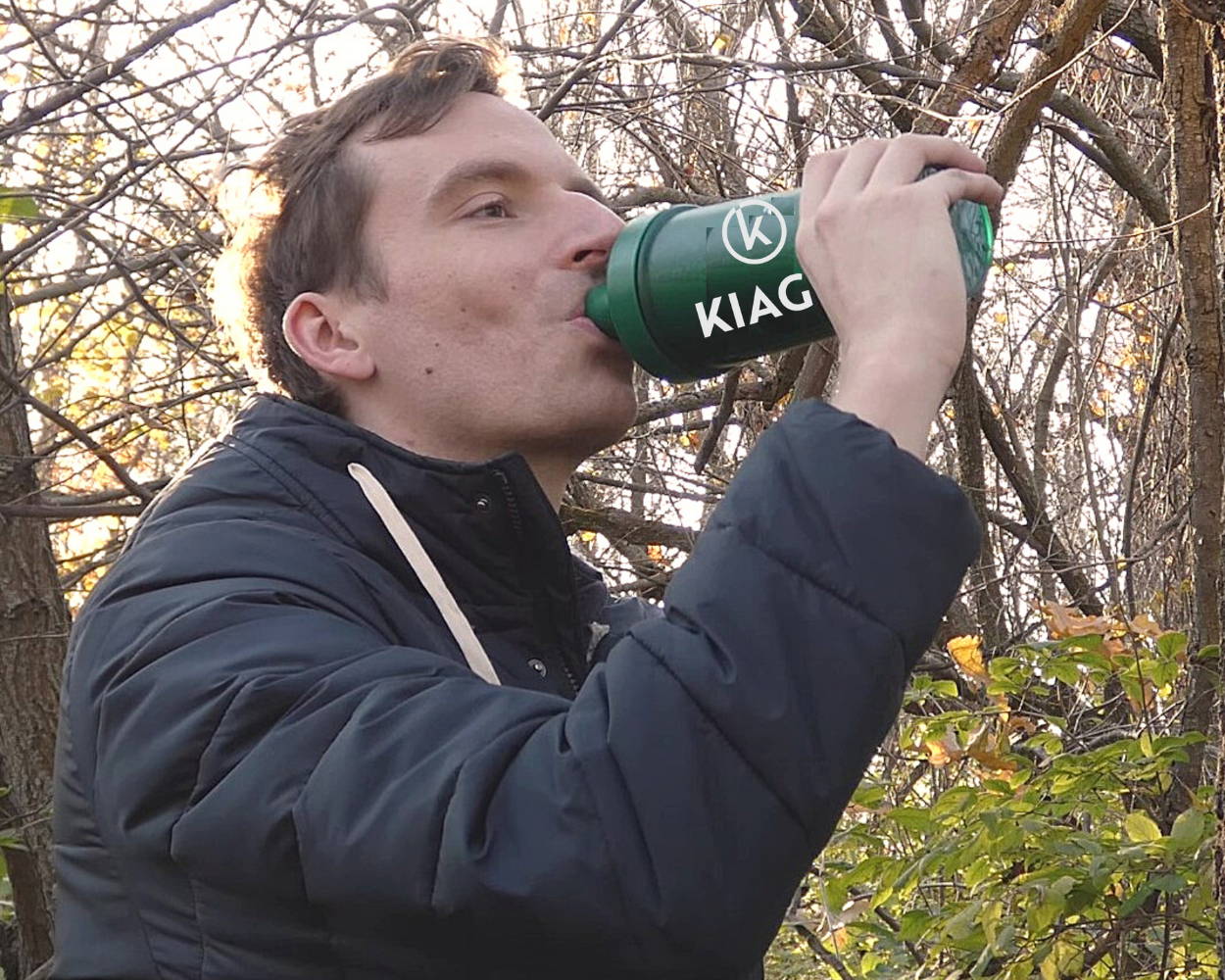 ''Ideal for the hiking enthusiasts that we are. We always bring our bottle filled with water, and we add the contents of the bag when ready to drink!'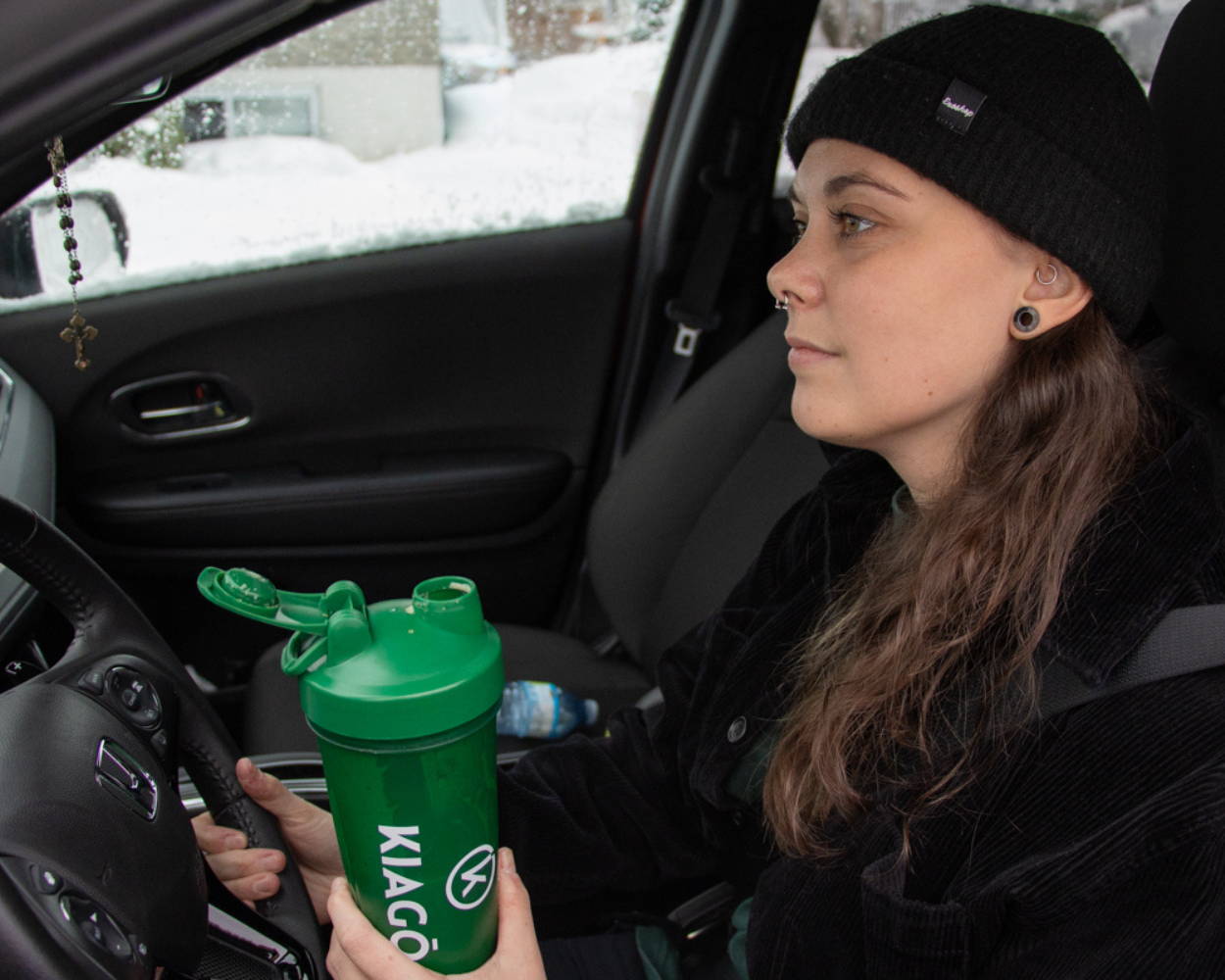 ''I used to eat fast-food for lunch everyday, now I have my KIAGO between two meetings.''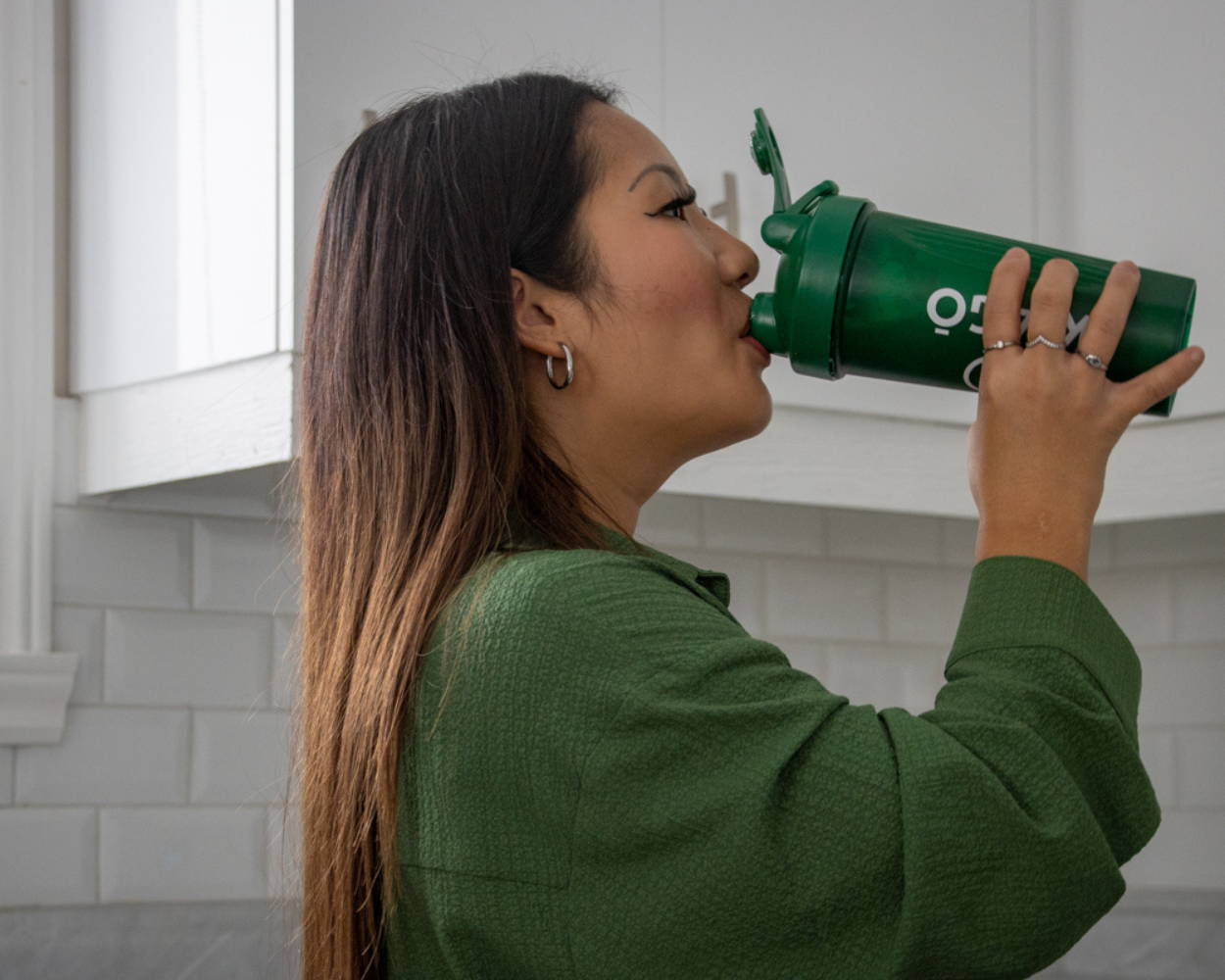 ''I like!! I just received my order with the new flavors. Pure delight! In addition to being nutritious and filling the belly well for a few hours, like a normal meal! I never lack energy Thank you for existing!''
''It tastes good!!! And very happy that it is a Quebec company with an ecological concern; all bags are compostable''
''I like to take a Kiago after going to the gym, it's quick and easy and full of nutriments''
You have kids ? Nutricious drink kids 2-12 years old.